Provo Utah Accident Lawyer–Jake Gunter
---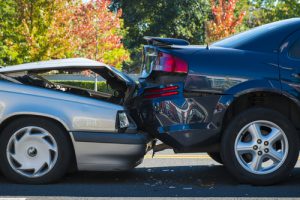 Have you been injured in a car accident in Utah? Were you rear-ended in a traffic jam, t-boned at an intersection, or sideswiped on the highway? You may have serious short-term and/or long-term concerns that impact you physically, financially, and personally. By hiring an experienced Utah car accident attorney today, you can make sure your rights are protected right from the beginning of your case. At the Provo, Utah, law offices of Howard Lewis & Petersen, P.C., we will work to get you the medical treatment and financial compensation you deserve.
When it comes to car accidents, whether you were injured in a rollover, rear-end accident or pile-up, Utah is a no-fault state. That means you have to deal with your own insurance provider to pay your first medical bills, household services, and lost wages. During this initial period, we can work with your insurance company to help you take care of your immediate needs while we investigate a long-term settlement with the other driver's insurance company. We will work hard to ensure that your accident causes the least amount of disruption to your life as possible, so you can focus your energies on healing.
If your damages exceed the available insurance policy limits, we can help with that, too. No-fault and liability insurance policies are required to meet a minimum level of coverage, but medical bills can be expensive and injuries are often permanent, requiring ongoing care far beyond what you ever thought you'd need.
If you have suffered a permanent injury or damages in excess of policy limits, Howard Lewis & Petersen, P.C. will do everything possible to help you get the compensation you deserve. Contact us today.
Download These Helpful Articles